The Record Tree
In May of 2021, we moved to a new neighborhood on the north side of Ann Arbor. Around the corner from our apartment lives a magical tree – the Record Tree. In the warmer months, you are sure to find a pile of records, springing up from its roots like toadstools.
Sounds of the Record Tree: Vol 1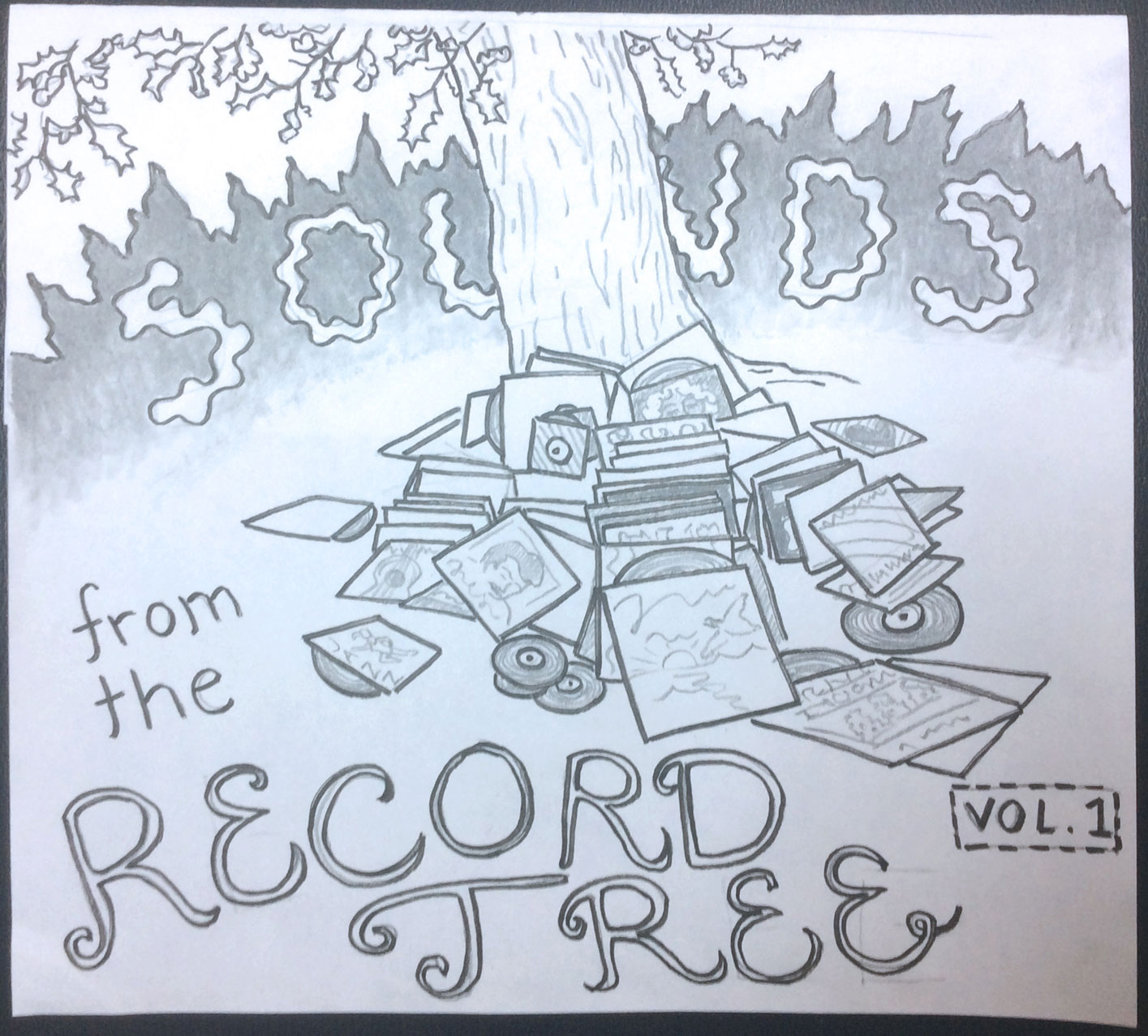 This is the first mixtape I have made to highlight the gems that reward those who will dig through the Record Tree's sundry produce. Given the (growing) stack of sometimes-muddy records I have brought home from it, it won't be the last. Cover by Martha.
Track list:
Side A
Jayne Kennedy – Love Your Body Intro
Steeleye Span – A Calling-on Song
Cuppa Joe – Love Peace Anarchy Infinity / Archipeligo
Dionne Warwick – Track of the Cat
Bossa Nova – I Dream of Jeanie
Marilyn Martin – Night Moves
Bob Gibson – Celebrated Skier
Carol Hensel's Dancersize – I Will Survive
Side B
Disneyland Chilling Thrilling Sounds of the Haunted House – A Very Long Fuse
I want to do it with you – Pointer Sisters
Ralph Carmichael – All My Life
Crystal Gayle – Why Have You Left the One You Left Me For
Diana Ross and the Supremes – Reflections
Johnny Cash – Get Rhythm
Scarlatti: Sonata in G Major, L 209/K .455 from the Well Tempered Synthesizer by Wendy Carlos
The Surfmen – Fire Goddess
Kiss Me – Terri Lawrence Total Reconstrution by Lenny Bertoldo from Dance Series Issue 50 (For Professional DJs only)
Porter Wagoner – I've Enjoyed As Much of This As I Can Stand
(hidden) Ruvin / Halfin / Irving / Sherian – You're a Pink Toothbrush